Indian Council of Medical Research (ICMR)
Indian Council of Medical Research (ICMR) is India' supreme body to formulate, coordinate and promote biomedical research. It was formed in 1911 when it was known as Indian Research Fund Association (IRFA). In 1949, IRFA was renamed ICMR.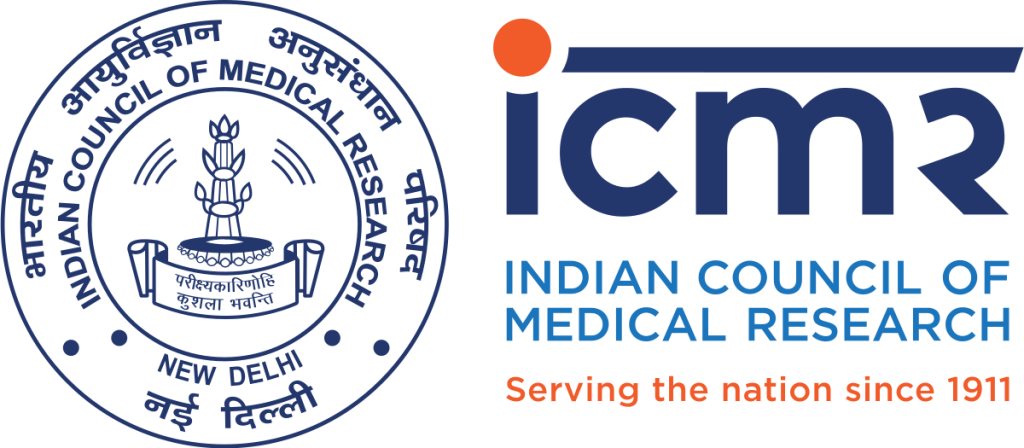 Important Facts about ICMR
The Government of India funds ICMR.
It comes under the Department of Health Services (DHS), Ministry of Health and Family Welfare (MoH&FW).
The headquarters of ICMR is in New Delhi.
It is neither a statutory body nor a regulatory body.
ICMR hosts Clinical Trials Registry – India (CTRI). It was established on 20th July 2007.

It is a free and online public record system for the registration of clinical trials being conducted in India.
Till 15th June 2009, the clinical trial registry was a voluntary measure; after which the Drugs Controller General of India (DCGI) has made trial registration at CTRI mandatory.
Importance – It encourages registration of clinical trials before the enrolment of the first participant.

It has been publishing the Indian Journal of Medical Research (IJMR) since 1913.
ICMR's National Institute of Nutrition (NIN) was established in 1918 as 'Beri Beri Enquiry' at the Pasteur Institute, Coonoor, Tamil Nadu.

Sir Robert McCarrison was the founder of the 'Beri Beri' enquiry unit now known as NIN.

Union Health Minister of India presides over the governing body of ICMR.
Prof. Balram Bhargava, secretary of DHS, is the Director-General of ICMR.
There are 27 institutes/regional medical research centres under ICMR.
Achievements of ICMR
ICMR started its research on indigenous drugs in 1919.
In 1937, ICMR published 'Nutritive Value of Indian Foods and Planning of Satisfactory Diets' for the first time in the country.
In 1941, ICMR initiated the first-ever 'Biomedical Research Fellowship' aimed at nurturing health research in the country.
In 1949, ICMR initiated the National Programme for the control of Filariasis.
In 1955, the first nationwide tuberculosis survey was conducted by ICMR.
ICMR discovered Kyasanur Forest Disease in the Sagar-Saroba district of Karnataka

ICMR has been conducting annual rounds of vaccination in the region since 1990.

ICMR made home-based treatment of Tuberculosis known worldwide. In 1959, it demonstrated the success of TB home-based treatment which is as good as hospital-based treatment.
ICMR, in 1967 discovered Chandipura Virus (The causal agent for human encephalitis.)
In 1980, Human Hepatitis E was discovered.
In 1984, ICMR compiled the first genetic atlas of the Indian tribes.
In 2013, it launched a vaccine against Japanese encephalitis, "JENVAC."
ICMR-National Institute of Cancer Prevention and Research became the world's 7th knowledge hub on smokeless tobacco of WHO-FCTC (Framework Convention on Tobacco Control.)
In 2017, it released India's first comprehensive state-wise disease burden estimation.
In 2018, Zika, Nipah and Canine Distemper Virus were successfully contained.
In 2019, ICMR partnered with the World Health Organization (WHO) and 10 nations to launch 'RESEARCH'.

RESEARCH stands for Regional Enabler for South East Asia Research Collaboration.
The aim of the initiative is to combat emerging and reemerging infectious diseases in the region of Southeast Asia.

Also in 2019, IMCR launched an initiative to fast track the elimination of Malaria, called 'MERA'.

It stands for Malaria Elimination Research Alliance.

In September 2019, The Prohibition of Electronic Cigarettes Bill was passed by the Indian Parliament. ICMR had provided an evidence report against e-cigarettes.
To promote health research between India and Africa, India-Africa Health Sciences Collaborative Platform (IAHSP)) was launched.
ICMR and COVID-19:

RT-PCR and ELISA were developed in 2019.
Covaxin has been developed.
Four Stages of Transmission of COVID-19
Stage 1-Imported Transmission


It is reported among the travellers entering the country via the borders and airports.
These can be controlled through thermal screening and quarantine.
To prevent imported transmissions, India has suspended visas to foreign nationals and the facility of visa-free travel to Overseas Citizen of India (OCI) card-holders.

Stage 2-Local Transmission


The World Health Organisation (WHO) defines it as the transmission through direct contact with an infected person within the country.

Stage 3-Community Transmission


It signifies that a virus is circulating in the community and can affect people with no history of travel to affected areas or of contact with an infected person.
India's current emphasis on social distancing and discouragement of public gatherings is aimed at checking community transmission.
Once community transmission begins, it is more difficult to trace contacts. As one unknown source of infection can infect many people unknowingly.
Among the countries where community transmission seems to have begun are China, Italy and South Korea.

Stage 4- Epidemic


An epidemic is a large outbreak, one that spreads among a population or region.
It is less severe than pandemic due to a limited area of spread.
Level of Transmission in India
So far, most of the cases in India have had a history of travel abroad or have contracted the disease from somebody around them.
However, some of the cases in the country had neither any history of foreign travel nor had they come directly in contact with an infected person.
Currently, India is at Stage 2 of Local Transmission and precautions are being taken to prevent it from entering Stage 3 of Community Transmission.
India's Current Strategy to tackle COVID-19
Social Distancing and Cluster Containment:


The cluster containment strategy intends to contain the disease within a defined geographic area by early detection, breaking the chain of transmission and thus preventing its spread to new areas.
It includes geographic quarantine, social distancing measures, enhanced active surveillance, testing all suspected cases, isolation of cases, home quarantine of contacts, social mobilization to follow preventive public health measures.

Possible Involvement of the Private Sector:


The government is working with private hospitals to develop standard operating procedures for treatment and isolation of patients.
The involvement of the private sector may face some issues like the possibility of profiteering, affordability issues, crowding of people at a large number of places, etc.
Global Scenario
Italy followed a model of lockdown whereas South Korea has observed a model of free testing.


India has been following the Italian model of lockdown.

China has adopted a graded approach, and the number of new cases are gradually declining.


It has locked down Hubei, the epicentre. Elsewhere, it enforced social distancing measures.
Indian Council of Medical Research
Indian Council of Medical Research (ICMR) is the apex body in India for the formulation, coordination and promotion of biomedical research.
Its mandate is to conduct, coordinate and implement medical research for the benefit of the Society; translating medical innovations into products/processes and introducing them into the public health system.
It is funded by the Government of India through the Department of Health Research, Ministry of Health & Family Welfare