Bhima Koregaon Case
The Bhima Koregaon case dates back to January 1, 2018, the day of the bicentenary celebrations of the Bhima Koregaon battle. The celebration was marred by violence leading to death of one person and injuries to several others. Police investigation into the incident led to the arrest of several activists who they alleged had "Maoist links". The police alleged that they funded the Elgar Parishad meeting on December 31, 2017, where inflammatory speeches were made, according to police, leading to the violence. Those arrested on August 28, 2019, included writer and poet Varavara Rao, lawyer and activist Sudha Bhardwaj, academic and activist Vernon Gonsalves, and human rights activists Arun Ferreira and Gautam Navlakha.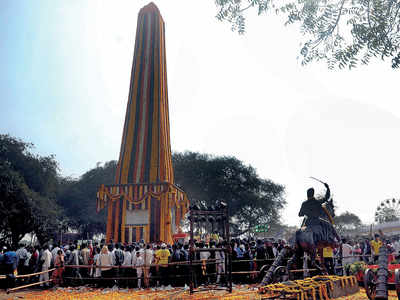 Bhima-Koregaon
A small village in Pune district of Maharashtra, Bhima-Koregaon is associated with an important phase of Maratha history. On January 1, 1818, a Dalit-dominated British Army had defeated a Peshwa army, led by Peshwa Bajirao II, in Koregaon. The battle attained a legendary stature for Dalits, who consider the win as a victory of the Mahars against the injustices perpetuated by the Peshwas. A pillar, known as Vijay Sthamb (victory pillar), was installed by the East India Company in memory of those who fought for them in the battle. It is at this pillar that thousands of Dalits come to pay respect every year on January 1. 
Bhima Koregaon – January 1, 2018
2018 marked the 200th year of battle and hence there was a larger gathering at Bhima Koregaon as compared to previous years. During the celebrations there were violent clashes between Dalit and Maratha groups, resulting in the death of at least one person and injuries to several others. Tensions had started simmering on December 29, 2017, the day Govind Gopal Mahar's memorial was found desecrated. The incident found mention in the Elgar Parishad, a big public conference organised by Dalit and Bahujan groups on December 31, 2017. Police has alleged that inflammatory speeches were made in the event and that led to the violence next day. According to reports, violence erupted when some groups carrying saffron flags entered the scene.
The past and the present
Dalits are unanimous in drawing inspiration from the victory. In recent years, particularly in Maharashtra, since the Bhima-Koregaon Ranstambh Seva Sangh (BKRSS) was formed, Dalits regard the pillar as a site of positive memory of their valour and a symbol of their renewed political aspiration. Their denunciation of the Peshwas is strategic; it helps them relate to their social and political marginalisation in contemporary times. The debate here, however, is whether such invoking of history is effective in hoisting Dalit politics to a new level.
What happened on the day of the battle's 200th anniversary which led to the death of one? Prakash Ambedkar, the grandson of B.R. Ambedkar and a prominent Dalit leader from Maharashtra, has said that a few Hindutva organisations planned and perpetuated violence against the Dalits in Bhima Koregaon. He has named Sambhaji Bhide and Milind Ekbote, prominent Maharashtrian leaders who have been actively promoting organisations that advance the cause of Hindutva, as being responsible for bringing the State to a halt. These organisations have been polarising the political landscape on religious and caste lines, particularly against Ambedkarite Dalits who are seen as impediments to their political project.
A recent, and crucial, illustration of this was at Wadhu Budruk, a village not far from Bhima Koregaon. Vadhu Budruk is where Sambhaji, the eldest son of the Maratha ruler Shivaji, was cremated after being killed by the Mughals in 1689. As the legend goes, Sambhaji's body was mutilated and thrown into a river by Aurangzeb. It was Govind Mahar (Gaikwad), a Dalit resident of Vadhu Budruk, who then gathered the body parts together and made arrangements for the last rites. Sambhaji's memorial was said to have been erected by the Mahars of that village. Consequently, Govind Mahar's tomb was also erected in the village after his death.
Hacker's handiwork
Arsenal found instances where the hacker renamed files and, in one case, even made a mistake that was later corrected.
Arsenal's president Mark Spencer explained to Article 14 the significance of the new report: "The process tree involving "mohila meeting jan.pdf" is the most compelling finding in Report II. While there are many "smoking guns" related to the attacker's activity in Reports I and II, this process tree is one of the most significant".
The mohila meeting file that Spencer referred to contains the minutes of a purported mohila (women's) meeting on January 2, 2018. It lists other co-accused activists – Bharadwaj, Shoma Sen and others – as members of MOs or mass organisations.