TNPSC/ UPSC current affairs 6/11/2021
CURRENT AFFAIRS – 06/11/2021 – UPSC
1. Pradhan Mantri Garib Kalyan Anna Yojana (PM-GKAY)
PM-GKAY is a scheme as part of Atmanirbhar Bharat to supply free food grains to migrants and poor.
Benefits: During the period May – November 2021, more than 81.35 crore people will be provided 5 kg free wheat/rice per person / month along with 1 kg free whole chana to each family per month. Wheat has been allocated to 6 States/UTs, – Punjab, Haryana, Rajasthan, Chandigarh, Delhi and Gujarat and rice has been provided to the remaining States/UTs. This is over and above the regular monthly entitlements under National Food Security Act, 2013 (NFSA).
Eligibility
Families belonging to the Below Poverty Line – Antyodaya Anna Yojana (AAY) and Priority Households (PHH) categories will be eligible for the scheme.
PHH are to be identified by State Governments/Union Territory Administrations as per criteria evolved by them. AAY families are to be identified by States/UTs as per the criteria prescribed by the Central Government:
Households headed by widows or terminally ill persons or disabled persons or persons aged 60 years or more with no assured means of subsistence or societal support.
Widows or terminally ill persons or disabled persons or persons aged 60 years or more or single women or single men with no family or societal support or assured means of subsistence.
All primitive tribal households.
Landless agriculture labourers, marginal farmers, rural artisans/craftsmen such as potters, tanners, weavers, blacksmiths, carpenters, slum dwellers, and persons earning their livelihood on daily basis in the informal sector like porters, coolies, rickshaw pullers, hand cart pullers, fruit and flower sellers, snake charmers, rag pickers, cobblers, destitutes and other similar categories in both rural and urban areas.
All eligible Below Poverty Line families of HIV positive persons.
2. U.S. jabs still out of reach in India due to indemnity issue:
(Indemnity: security or protection against a loss or other financial burden).
More than six months after the Central Government announced it would fast track clearances for foreign COVID19 vaccines to India, "facilitate quicker access" and "encourage imports", indemnity issues are still holding up the import of all American vaccines to India, including Pfizer, Johnson and Johnson ( J&J) and Moderna. With the Australia-India-Japan-U. S. Quad pressing ahead with plans to produce J&J vaccines at a facility in Hyderabad, officials indicated that the indemnity clause, required by U.S. companies to avoid legal liability for their vaccines.
3. Adi Shankarar:
Why it is in news?
Prime Minister Narendra Modi unveiled the statue of Adi Sankara at Kedarnath, Uttarakhand.
Facts:
He was also known as Adi Shankara. Born in Kaladi, Kerala in 788 CE.

Propounded the Doctrine of Advaita (Monism) and wrote many commentaries on the Vedic canon (Upanishads, Brahma Sutras and Bhagavad Gita) in Sanskrit.

Major Work:

Brahmasutrabhasya (Bhashya or commentary on the Brahma Sutra).

Other Contributions:

Was responsible for reviving Hinduism in India to a great extent when Buddhism was gaining popularity.

Established four Mathas in the four corners of India and the tradition continues to this day.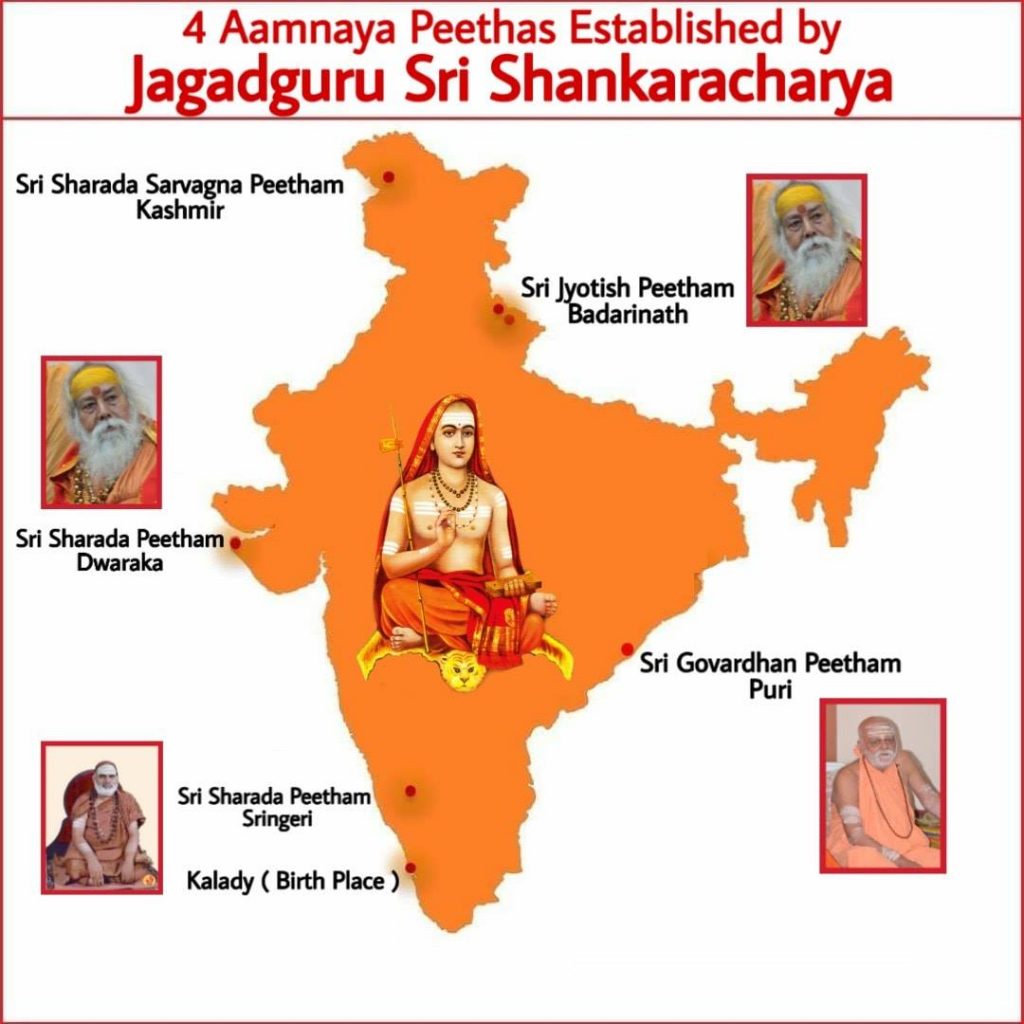 4. World Trade Organisation:
Why it is in news?
The World Trade Organization (WTO)'s 12th Ministerial Conference (MC12) is being convened in Geneva, Switzerland at the end of this month.
Facts:
The World Trade Organization (WTO) is the only global international organization dealing with the rules of trade between nations. At its heart are the WTO agreements, negotiated and signed by the bulk of the world's trading nations and ratified in their parliaments.
The WTO has 164 members (including European Union) and 23 observer governments (like Iran, Iraq, Bhutan, Libya etc).
Goals of WTO
The WTO's global system lowers trade barriers through negotiation and operates under the principle of non-discrimination.

The result is reduced costs of production (because imports used in production are cheaper), reduced prices of finished goods and services, more choice and ultimately a lower cost of living.

The WTO's system deals with these in two ways.

One is by talking: countries negotiate rules that are acceptable to all.

The other is by settling disputes about whether countries are playing by those agreed rules.

The WTO can stimulate economic growth and employment.
The WTO can cut the cost of doing business internationally.
The WTO can encourage good governance. Transparency — shared information and knowledge — levels the playing field.

Rules reduce arbitrariness and opportunities for corruption.

The WTO can help countries develop: Underlying the WTO's trading system is the fact that more open trade can boost economic growth and help countries develop.

In that sense, commerce and development are good for each other.

In addition, the WTO agreements are full of provisions that take into account the interests of developing countries.

The WTO can give the weak a stronger voice: Small countries would be weaker without the WTO. Differences in bargaining power are narrowed by agreed rules, consensus decision-making and coalition building.

Coalitions give developing countries a stronger voice in negotiations.

The resulting agreements mean that all countries, including the most powerful, have to play by the rules. The rule of law replaces might-makes-right.

The WTO can support the environment and health: The trade is nothing more than a means to an end. The WTO agreements try to make trade support the things we really want, including a clean and safe environment, and to prevent governments using these objectives as an excuse for introducing protectionist measures.
The WTO can contribute to peace and stability: When the world economy is in turmoil, the multilateral trading system can contribute to stability.

Trade rules stabilize the world economy by discouraging sharp backward steps in policy and by making policy more predictable. They deter protectionism and increase certainty. They are confidence-builders.
History
From the early days of the Silk Road to the creation of the General Agreement on Tariffs and Trade (GATT) and the birth of the WTO, trade has played an important role in supporting economic development and promoting peaceful relations among nations.
The General Agreement on Tariffs and Trade (GATT) traces its origins to the 1944 Bretton Woods Conference, which laid the foundations for the post-World War II financial system and established two key institutions, the International Monetary Fund (IMF) and the World Bank.

The conference delegates also recommended the establishment of a complementary institution to be known as the International Trade Organization (ITO), which they envisioned as the third leg of the system.

In Havana in 1948, the UN Conference on Trade and Employment concluded a draft charter for the ITO, known as the Havana Charter, which would have created extensive rules governing trade, investment, services, and business and employment practices.

The Havana Charter never entered into force, primarily because the U.S. Senate failed to ratify it. As a result, the ITO was stillborn.

Meanwhile, an agreement as the GATT signed by 23 countries in Geneva in 1947 came into force on Jan 1, 1948 with the following purposes:

to phase out the use of import quotas

and to reduce tariffs on merchandise trade,

The GATT became the only multilateral instrument (not an institution) governing international trade from 1948 until the WTO was established in 1995.
Despite its institutional deficiencies, the GATT managed to function as a de facto international organization, sponsoring eight rounds (A round is a series of multilateral negotiations) of multilateral trade negotiations.
So, the GATT became the only multilateral instrument governing international trade from 1948 until the WTO was established in 1995.
The Uruguay Round, conducted from 1987 to 1994, culminated in the Marrakesh Agreement, which established the World Trade Organization (WTO).

The WTO incorporates the principles of the GATT and provides a more enduring institutional framework for implementing and extending them.

The GATT was concluded in 1947 and is now referred to as the GATT 1947. The GATT 1947 was terminated in 1996 and WTO integrated its provisions into GATT 1994.

The GATT 1994 is an international treaty binding upon all WTO Members. It is only concerned with trade in goods.
Why WTO replaced the GATT
The GATT was only a set of rules and multilateral agreements and lacked institutional structure.

The GATT 1947 was terminated and WTO preserved its provisions in form of GATT 1994 and continues to govern trade in goods.

The trade in services and intellectual property rights were not covered by regular GATT rules.
The GATT provided for consultations and dispute resolution, allowing a GATT Party to invoke GATT dispute settlement articles if it believes that another Party's measure caused it trade injury.

The GATT did not set out a dispute procedure with great specificity resulting in lack of deadlines, laxity in the establishment of a dispute panel and the adoption of a panel report by the GATT Parties.

It made the GATT as a weak Dispute Settlement mechanism.
The WTO and the United Nations (UN)
Although the WTO is not a UN specialized agency, it has maintained strong relations with the UN and its agencies since its establishment.
The WTO-UN relations are governed by the "Arrangements for Effective Cooperation with other Intergovernmental Organizations-Relations between the WTO and the United Nations" signed on 15 November 1995.
The WTO Director General participates to the Chief Executive Board which is the organ of coordination within the UN system.
Governance
Ministerial Conference
The topmost decision-making body of the WTO is the Ministerial Conference, which usually meets every two years.
It brings together all members of the WTO, all of which are countries or customs unions.
The Ministerial Conference can take decisions on all matters under any of the multilateral trade agreements.
The Trade Policy Review Body (TPRB)
The WTO General Council meets as the TPRB to undertake trade policy reviews of Members under the TPRM and to consider the Director-General's regular reports on trade policy development.
The TPRB is thus open to all WTO Members.
Dispute Settlement Body (DSU)
The General Council convenes as the Dispute Settlement Body (DSB) to deal with disputes between WTO members.
Such disputes may arise with respect to any agreement contained in the Final Act of the Uruguay Round that is subject to the Understanding on Rules and Procedures Governing the Settlement of Disputes (DSU).
The DSB has authority to:

establish dispute settlement panels,

refer matters to arbitration,

adopt panel, Appellate Body and arbitration reports,

maintain surveillance over the implementation of recommendations and rulings contained in such reports, and authorize suspension of concessions in the event of non-compliance with those recommendations and rulings.
Appellate Body
The Appellate Body was established in 1995 under Article 17 of the Understanding on Rules and Procedures Governing the Settlement of Disputes (DSU).
The DSB shall appoint persons to serve on the Appellate Body for a four-year term.
It is a standing body of seven persons that hears appeals from reports issued by panels in disputes brought by WTO Members.
The Appellate Body can uphold, modify or reverse the legal findings and conclusions of a panel, and Appellate Body Reports, once adopted by the Dispute Settlement Body (DSB), must be accepted by the parties to the dispute.
The Appellate Body has its seat in Geneva, Switzerland.
The Council for Trade-Related Aspects of Intellectual Property Rights (TRIPS Council)
It monitors implementation of the Agreement on Trade-Related Aspects of Intellectual Property Rights (the TRIPS Agreement).
It provides a forum in which WTO Members can consult on intellectual property matters, and carries out the specific responsibilities assigned to the Council in the TRIPS Agreement.
The TRIPS Agreement:

sets the minimum standards of protection for copyrights and related rights, trademarks, geographical indications (GIs), industrial designs, patents, integrated circuit layout designs, and undisclosed information.

establishes minimum standards for the enforcement of intellectual property rights (IPRs) through civil actions for infringement, actions at the border,

and at least in regard to copyright piracy and trademark counterfeiting, in criminal actions.
WTO and India
India is a founder member of the General Agreement on Tariffs and Trade (GATT) 1947 and its successor, the WTO.

India's participation in an increasingly rule based system in the governance of international trade is to ensure more stability and predictability, which ultimately would lead to more trade and prosperity.

Services exports account for 40% of India's total exports of goods and services. The contribution of Services to India's GDP is more than 55%.

The sector (domestic and exports) provides employment to around 142 million people, comprising 28% of the work-force of the country.

India's exports are mainly in the IT and IT enabled sectors, Travel and Transport, and Financial sectors.

The main destinations are the US (33%), the EU (15%) and other developed countries.

India has an obvious interest in the liberalisation of services trade and wants commercially meaningful access to be provided by the developed countries.

Since the Uruguay Round, India has autonomously liberalised its Services trade regime across the board.

Ensuring food and livelihood security is critical, particularly for a large agrarian economy like India.

India is persistently demanding for a permanent solution on public stockholding subsidies at WTO.

At 2013 Ministerial Conference (MC9) in Bali, an interim agreement (a peace clause) was made on "public stockholding" continuing exceptions that allow developing countries to stockpile agricultural products to protect against food shortages.

India strongly favours extension of higher levels of protection to geographical indications for products like Basmati rice, Darjeeling tea, and Alphonso mangoes at par with that provided to wines and spirits under the Trade-related Aspects of Intellectual Property Rights (TRIPS) agreement.
Developed countries have been putting pressure on inclusion of non-trade issues such as labour standards, environmental protection, human rights, rules on investment, competition policy in the WTO agreements.

India is against any inclusion of non-trade issues that are directed in the long run at enforcing protectionist measures (based on non-trade issues, the developed countries like USA and European Union are trying to ban the imports of some goods like textile, processed food etc.), particularly against developing countries.
5. Tea Tribe:
Why it is in news?
The Assam Cabinet on November 4 approved the reservation of seats in the State run medical colleges for students from the "tea tribes" community.
"Seats for MBBS and BDS reserved for the tea garden communities have been proportionately divided between the Brahmaputra Valley and the Barak Valley," Chief Minister Himanta Biswa Sarma said.
Tea-garden community are multi ethnic groups of tea garden workers and their dependents in Assam. They are officially referred as "Tea-tribes" by Government of Assam.
They are the descendants of tribals and backward caste people brought by the British colonial planters as indentured labourers from the regions of present day Jharkhand, Odisha, Chhattisgarh, West Bengal and Andhra Pradesh into colonial Assam during 1860-90s in multiple phases for the purpose of being employed in the tea gardens industry as labourers.
They are heterogeneous, multi-ethnic which includes many tribal and caste groups. They are found mainly in those districts of Upper Assam and Northern Brahmaputra belt where there is high concentration of tea gardens like Kokrajhar, Udalguri, Sonitpur, Nagaon, Golaghat, Jorhat, Sivasagar, Charaideo, Dibrugarh, Tinsukia. There is a sizeable population of the community in the Barak Valley region of Assam as well in the districts of Cachar, Karimganj and Hailakandi.
The total population is estimated to be around 6.5 millionof which estimated 4 million reside in residential quarters built inside 799 tea estates spread across tea growing regions of Assam.
Another 2.5 million reside in the nearby villages spread across those tea growing regions. They are not a single ethnic group but consist of different ethnic group speaking dozens of languages and have different set of cultures. They speak several languagesincluding Sora, Odia, Sadri, Kurmali, Santali, Kurukh, Kharia, Kui, Gondi and Mundari.
6. Stubble Burning:
Why it is in News?
Pollution from stubble burning significantly reduced lung function and was particularly harmful to women in rural Punjab, says one of the largest studies of its kind in India, correlating the effect of air pollution on health.
Why Stubble Burning?
Stubble (parali) burning is the act of setting fire to crop residue to remove them from the field to sow the next crop.
In order to plant next winter crop (Rabi crop), farmers in Haryana and Punjab have to move in a very short interval and if they are late, due to short winters these days, they might face considerable losses. Therefore, burning is the cheapest and fastest way to get rid of the stubble.

If parali is left in the field, pests like termites may attack the upcoming crop.

The precarious economic condition of farmers doesn't allow them to use expensive mechanised methods to remove stubble.
Causes of the Stubble Burning
Technology: The problem arises due to the use of mechanised harvesting which leaves several inches of stubble in the fields.

Earlier, this excess crop was used by farmers for cooking, as hay to keep their animals warm or even as extra insulation for homes.

But, now the stubble use for such purposes has become outdated.

Adverse Impact of Laws: Implementation of the Punjab Preservation of Subsoil Water Act (2009) made the time period of stubble burning coincident with the onset of winter in Northern India.

Late transplanting of paddy during Kharif season to prevent water loss as directed by PPSW Act (2009) had left farmers with little time between harvesting and preparing the field for the next crop and hence farmers are resorting to the burning of stubble.

High Silica Content: Rice straw is considered useless as fodder in the case of non-basmati rice, because of its high silica content.
Effects of Stubble Burning
Pollution: Open stubble burning emits large amounts of toxic pollutants in the atmosphere which contain harmful gases like methane (CH4), Carbon Monoxide (CO), Volatile organic compound (VOC) and carcinogenic polycyclic aromatic hydrocarbons.

After the release in the atmosphere, these pollutants disperse in the surroundings, may undergo a physical and chemical transformation and eventually adversely affect human health by causing a thick blanket of smog.

Soil Fertility: Burning husk on ground destroys the nutrients in the soil, making it less fertile.
Heat Penetration: Heat generated by stubble burning penetrates into the soil, leading to the loss of moisture and useful microbes.
Wealth from Stubble
From parali (stubble), high-grade organic fertilizers can be prepared by mixing with cow dung and few natural enzymes.

The total amount of nitrogen, phosphorous, potassium and sulphur in the parali burnt annually in Northwest India is about seven lakh tonnes, valued at Rs 1,000 crore.

Along with the above mentioned nutrients, organic carbon is also destroyed during stubble burning.

These nutrients, if successfully utilized in organic manures, can also reduce the risk of cancer in Punjab by reducing the levels of carcinogens caused by chemical fertilizers in soil.

Using straw for electricity generation is another productive way of generating wealth from residue.

USA-based New Generation Power International has proposed to set up 1000 MW biomass energy generating plants in Punjab to address stubble burning.

The company plans to set up 200 plants, each having 5 MW capacity, which will use the stubble as raw material.
Chhattisgarh Model
An innovative experiment has been undertaken by the Chhattisgarh government by setting up gauthans.
A gauthan is a dedicated five-acre plot, held in common by each village, where all the unused parali is collected through parali daan (people's donations) and is converted into organic fertiliser by mixing with cow dung and few natural enzymes.
The scheme also generates employment among rural youth.
The government supports the transportation of parali from the farm to the nearest gauthan.
The state has successfully developed 2,000 gauthans.
Way Forward
An expansion of schemes like the MGNREGA for harvesting and composting of parali.

An integrated regenerative rural development model of narwa (rivulet regeneration), garuwa (cattle conservation), ghuruwa (composting) and baari (kitchen garden) through a participatory process using MGNREGA.

The most efficient technology to counter stubble burning at the moment is Turbo Happy Seeder (THS).

It not only cuts and uproots the stubble but can also drill wheat seeds in the soil that have just been cleared up. The straw is simultaneously thrown over the sown seeds to form a mulch cover.

Establishing Farm Machinery Banks for custom hiring of in-situ crop residue management machinery.

Co-operative societies of farmers, self-help groups, registered farmers societies/farmers groups, private entrepreneurs for establishment of farm machinery banks or custom hiring centres.

Financial incentives to small and marginal farmers to engage in the management of the residue of their non-basmati variety rice crop in Punjab, Haryana and Uttar Pradesh.
However, in the longer time span, shifting cropping pattern away from paddy to maize, cotton, fruits or vegetables in Punjab, Haryana and UP.
7. Coal Reserves and its production in India:
Why it is in news?
Aiming to surpass the annual coal production target in the current fiscal, the Singareni Collieries Company Limited (SCCL) has rolled out an action plan to scale up coal production by optimally utilising the state of the art technologies, like continuous miners, to produce around 330 lakh tonnes of coal by March 31, 2022.
Introduction
Coal is the most important and abundant fossil fuel in India. It accounts for 55% of the country's energy needs. The country's industrial heritage was built upon indigenous coal.
Commercial primary energy consumption in India has grown by about 700% in the last four decades.
The current per capita commercial primary energy consumption in India is about 350 kgoe/year which is well below that of developed countries.
Driven by the rising population, expanding economy and a quest for improved quality of life, energy usage in India is expected to rise.
Considering the limited reserve potentiality of petroleum & natural gas, eco-conservation restriction on hydel project and geo-political perception of nuclear power, coal will continue to occupy centre-stage of India's energy scenario.
Coal Production
Through sustained programme of investment and greater thrust on application of modern technologies, it has been possible to raise the All India production of coal at 730.354 million tonnes in 2018-19 (Provisional) with a positive growth of 7.9%.
Coal India Limited has set up Regional Sales Offices and Sub-Sales Offices at selected places in the country to cater to the needs of the consuming sectors in various regions.
Import of Coal
As per the present import policy, coal can be freely imported (under Open General Licence) by the consumers themselves considering their needs based on their commercial prudence.
Coking Coal is being imported by Steel Authority of India Limited (SAIL) and other Steel manufacturing units mainly to bridge the gap between the requirement and indigenous availability and to improve the quality of production.
Coal based power plants, cement plants, captive power plants, sponge iron plants, industrial consumers and coal traders are importing non-coking coal.
Coke is imported mainly by pig-Iron manufacturers and Iron & Steel sector consumers using mini-blast furnace.
Details of import of coal and products i.e. coke during the last six years is as under: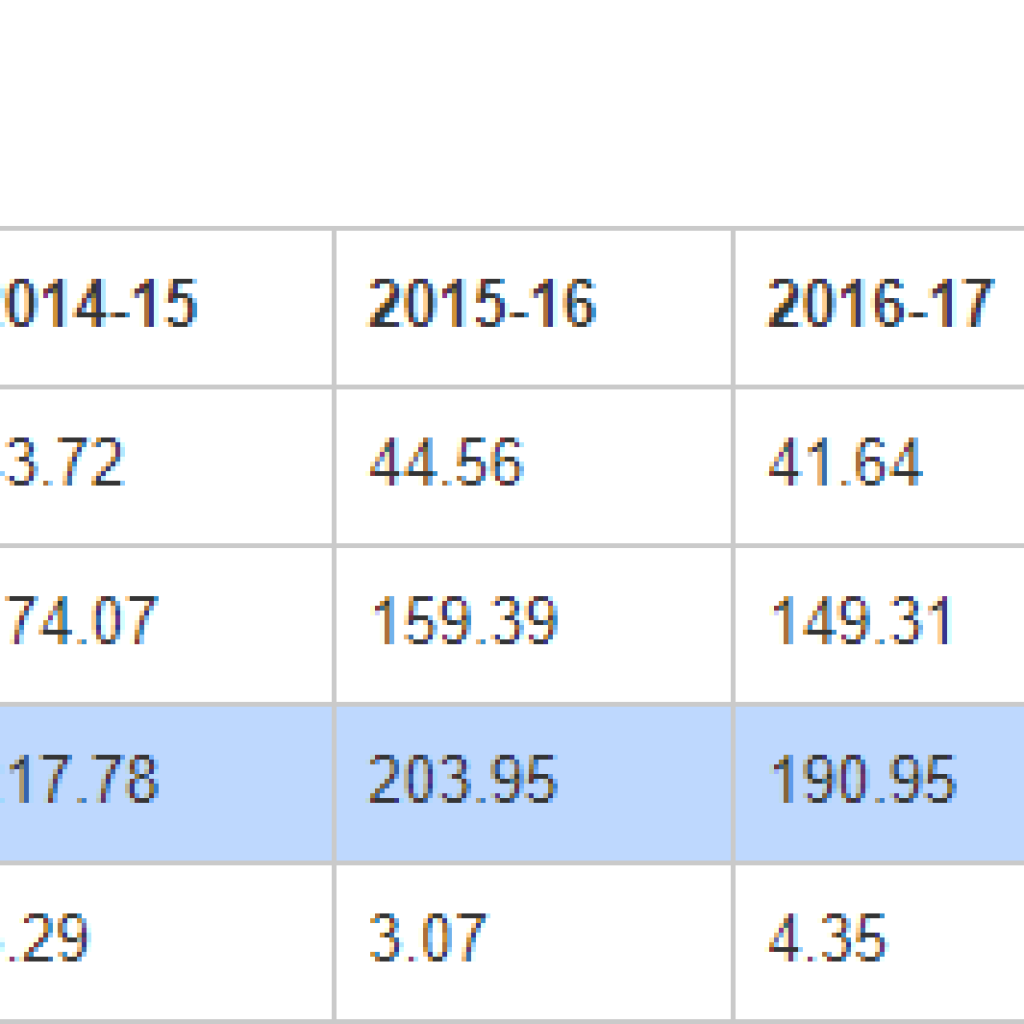 Coal Reserves
As a result of exploration carried out up to the maximum depth of 1200 m, a cumulative total of 319.02 Billion tonnes of Geological Resources of Coal have so far been estimated in the country till April, 2018.
Hard coal deposit spread over 27 major coalfields, are mainly confined to eastern and south central parts of the country. The lignite reserves stand at a level around 36 billion tonnes, of which 90% occur in the southern State of Tamil Nadu.
Top 5 States in terms of total coal reserves in India are: Jharkhand > Odisha > Chhattisgarh > West Bengal > Madhya Pradesh.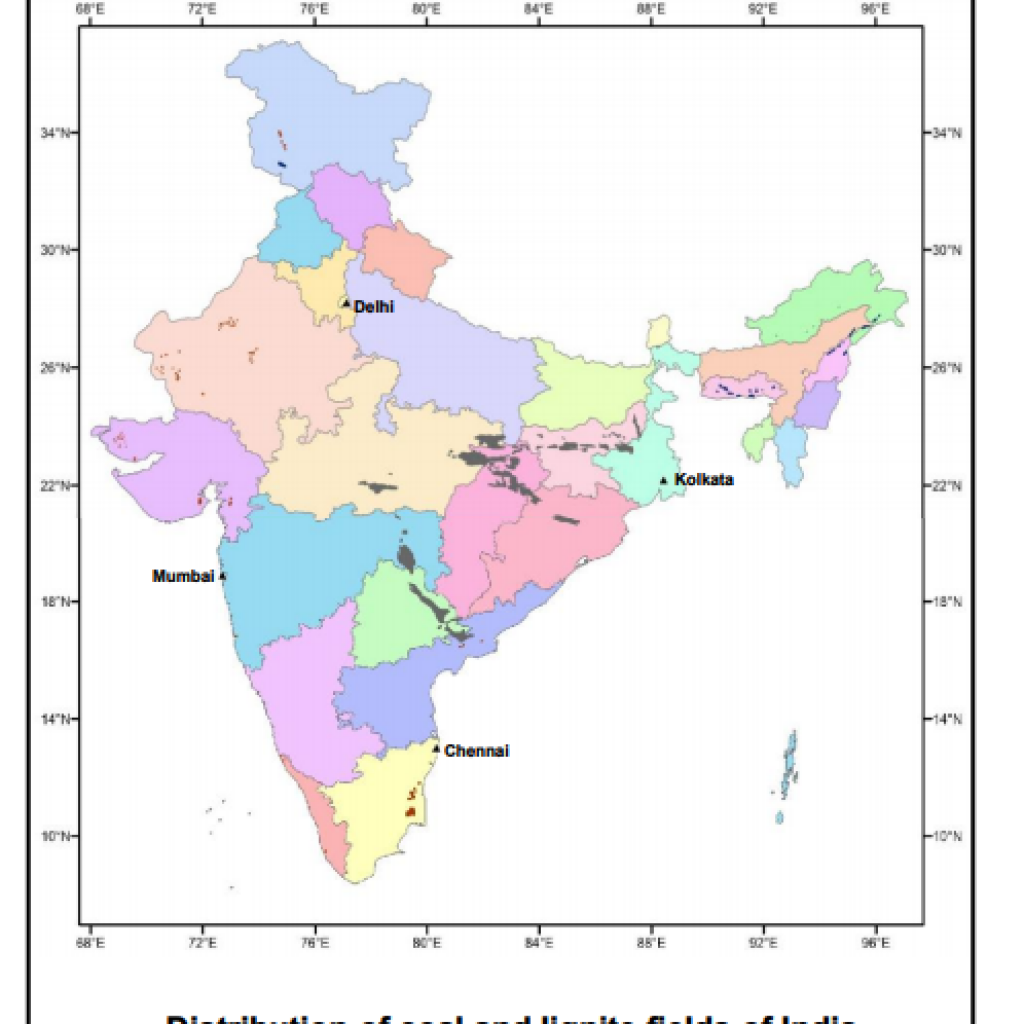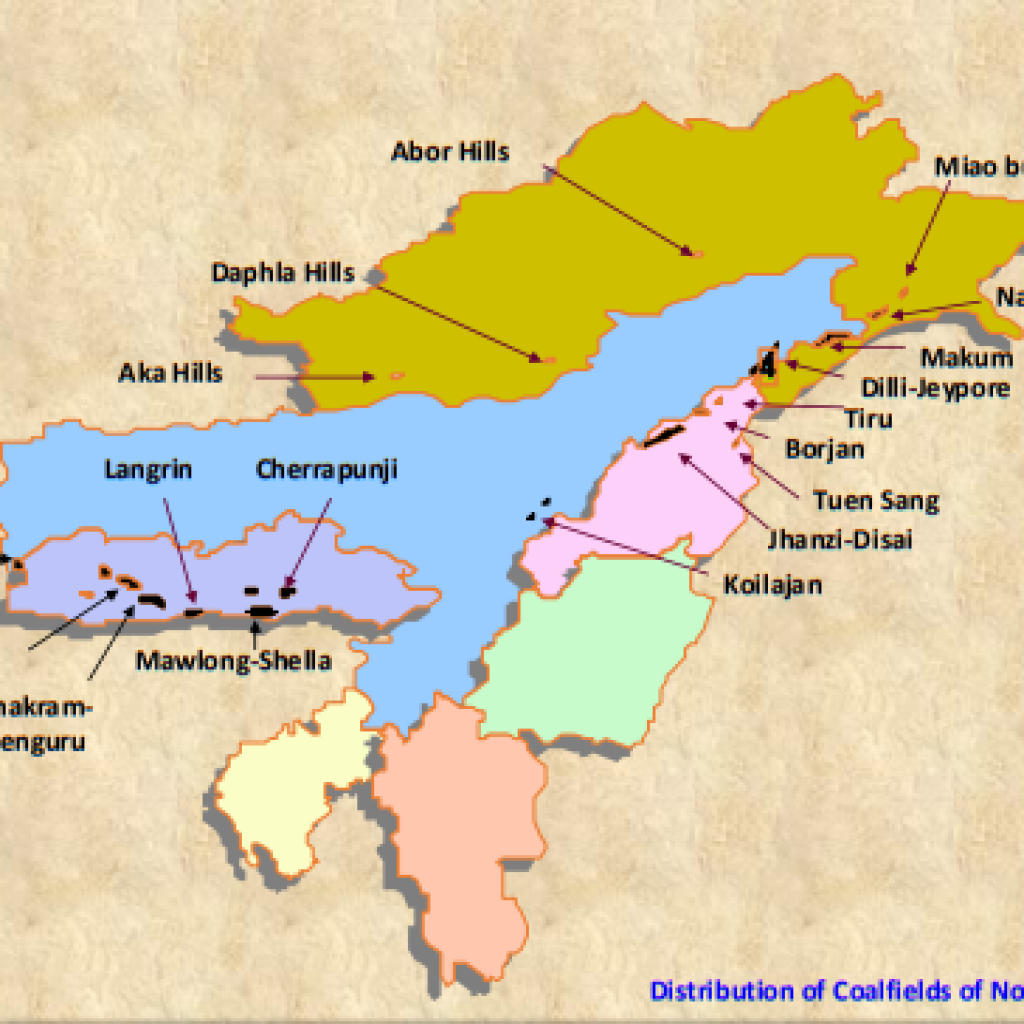 Categorization of Resources
The Coal resources of India are available in older Gondwana Formations of peninsular India and younger tertiary formations of north-eastern region.
Based on the results of Regional/ Promotional Exploration, where the boreholes are normally placed 1-2 Km apart, the resources are classified into 'Indicated' or 'Inferred' category.
Subsequent Detailed Exploration in selected blocks, where boreholes are less than 400 meter apart, upgrades the resources into more reliable 'Proved/Measured' category.
The Formation-wise and Category-wise Coal resources of India as on 1.4.2018 are given in table below: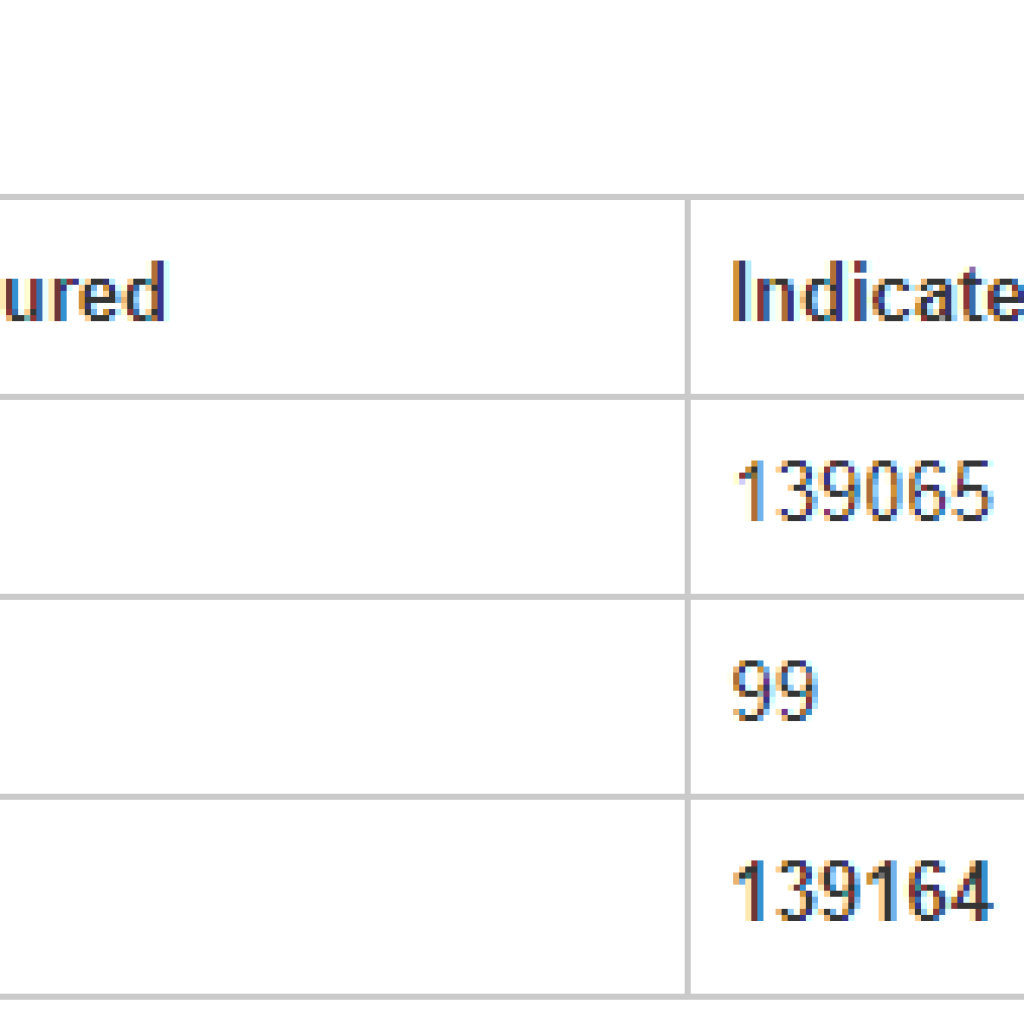 Classification of Coal
Coal is originated from organic matter wood. When large tracts of forests are buried under sediments, wood is burnt and decomposed due to heat from below and pressure from above. The phenomenon makes coal but takes centuries to complete.
Classification of Coal can be done on the basis of carbon content and time period.
On the basis of carbon content it can be classified into following three types:
Anthracite: It is the best quality of coal with highest calorific value and carries 80 to 95% carbon content. It ignites slowly with a blue flame and found in small quantities in Jammu and Kashmir.
Bituminous: It has a low level of moisture content with 60 to 80% of carbon content and has a high calorific value. Jharkhand, West Bengal, Odisha, Chhattisgarh and Madhya Pradesh have deposits of Bituminous.
Lignite carries 40 to 55% carbon content and is often brown in colour with high moisture content thus, gives smoke when burnt. Rajasthan, Lakhimpur (Assam) and Tamil Nadu has deposits of Lignite.
Peat is the first stage of transformation from wood to coal with low calorific value and less than 40% carbon content.
History of Coal Mining in India
India has a long history of commercial coal mining covering nearly 220 years starting from 1774 by M/s Sumner and Heatly of East India Company in the Raniganj Coalfield along the Western bank of river Damodar.
However, for about a century the growth of Indian coal mining remained sluggish for want of demand but the introduction of steam locomotives in 1853 gave a fillip to it.
Within a short span, production rose to an annual average of 1 million tonne (mt) and India could produce 6.12 mts. per year by 1900 and 18 mts per year by 1920.
The production got a sudden boost from the First World War but went through a slump in the early thirties. The production reached a level of 29 mts. by 1942 and 30 mts. by 1946.
With the advent of Independence, the country embarked upon the 5-year development plans. At the beginning of the 1st Plan, annual production went up to 33 mts.
During the 1st Plan period itself, the need for increasing coal production efficiently by systematic and scientific development of the coal industry was being felt.
Setting up of the National Coal Development Corporation (NCDC), a Government of India Undertaking in 1956 with the collieries owned by the railways as its nucleus was the first major step towards planned development of Indian Coal Industry.
Along with the Singareni Collieries Company Ltd. (SCCL) which was already in operation since 1945 and which became a Government company under the control of Government of Andhra Pradesh in 1956, India thus had two Government coal companies in the fifties.
SCCL is now a joint undertaking of Government of Andhra Pradesh and Government of India sharing its equity in 51:49 ratio.
Nationalisation of Coal Mines
Right from its genesis, the commercial coal mining in modern times in India has been dictated by the needs of the domestic consumption.
On account of the growing needs of the steel industry, a thrust had to be given on systematic exploitation of coking coal reserves in Jharia Coalfield.
Adequate capital investment to meet the burgeoning energy needs of the country was not forthcoming from the private coal mine owners.
Unscientific mining practices adopted by some of them and poor working conditions of labour in some of the private coal mines became matters of concern for the Government.
On account of these reasons, the Central Government took a decision to nationalise the private coal mines.
The nationalisation was done in two phases, the first with the coking coal mines in 1971-72 and then with the non-coking coal mines in 1973.
In October, 1971, Coking Coal Mines (Emergency Provisions) Act, 1971 provided for taking over in public interest of the management of coking coal mines and coke oven plants pending nationalisation.
This was followed by the Coking Coal Mines (Nationalisation) Act, 1972 under which the coking coal mines and coke oven plants other than those with the Tata Iron & Steel Company Limited and Indian Iron & Steel Company Limited, were nationalised on from May 1972 and brought under Bharat Coking Coal Limited (BCCL), a new Central Government Undertaking.
Another enactment, namely the Coal Mines (Taking Over of Management) Act, 1973, extended the right of the Government of India to take over the management of the coking and non-coking coal mines in seven States including the coking coal mines taken over in 1971.
This was followed by the nationalisation of all these mines in May 1973 with the enactment of the Coal Mines (Nationalisation) Act, 1973 which now is the piece of Central legislation determining the eligibility of coal mining in India.
After nationalisation of the coal industry in India, India never witnessed demand-supply gap until 1991.
After liberalisation reforms in 1993, to focus on the increasing energy demand, the government decided to allocate coal mines to various players for captive consumption (in captive mining coal is taken out by a company for its own use and it won't be able to sell it in the market).
Also the power sector reforms of 2003, resulting in significant growth in power sector.
Increasing demand of Coal by growing power sector could not be fulfilled by the state run CIL in the meantime, leading to higher demand-supply gap. This resulted into higher demands of imports.
By 2012, this demand-supply gap widened to near 20%. Moreover, the LARR Act, Forest Rights Act etc., also challenged the further expansion of coal mines.
The CAG report followed by the Supreme Court verdict in 2014 resulted into cancellation of allocation near all coal mines allocated after 1993.
GoI enables allocation of coal mines through auctions by enacting the Coal Mines (Special Provisions) Act, 2015.
In February 2018, CCEA permitted entry of private firms in commercial coal mining in the country.
What Troubles Coal sector in India?
India has to import near 213 million tons coal and some Indian companies have also acquired coal mines overseas to ensure continuous supply. The import dependency for good quality coal is neither good for India's energy requirement nor for its fiscal health.
Following reasons can be listed for Coal sector abysmal condition:
Delayed environment and forest clearances: Environment ministry in past has classified ecological sensitive areas in 'Go and No Go areas' and there was total prohibition on mining in no go areas.
Further there are other clearances required from State and Central Governments.
Land Acquisition problems.
Lack of adequate technology.
Allocation process was arbitrary, discretionary and non-transparent.
There was no consideration of Merit, no Price discovery mechanism for national resources.
Till now, the PSU, Coal India was the only commercial miner in the country for more than four decades which has shown monopolistic tendencies in the sector. Monopoly in mining sector was incapable of meeting domestic demands.
Low productivity of Coal India is still a concern.
Coal plants have higher operation and maintenance costs because of strict regulatory issues.
India's power regulators are not regularly updating prices to accommodate increases in operational costs due to regulation.
State Pollution Control Boards are ineffective at monitoring or enforcing compliance.
Expansion in power generation in India has been largely based on state financing i.e many coal power plants in India are constructed through massive debt financing from state-owned banks.


It shows that international investment in coal generation assets in India has been very less.
Government Initiatives:
In April 2018, The Ministry of Coal has launched UTTAM (Unlocking Transparency by Third Party Assessment of Mined Coal) Application for coal quality monitoring.
The app aims to ensure transparency and efficiency in coal quality monitoring process and bring coal governance closer to people.
The Cabinet Committee on Economic Affairs (CCEA) has approved a new coal linkage policy to ensure adequate supply of the fuel to power plants through reverse auction. The new policy will help in ensuring fuel supplies to the power plants in an organised manner.
Ministry of Coal has developed Online Coal Clearances System to provide a single window access to its investors to submit online applications for all the permissions / clearances and approvals granted by Ministry of Coal.
Coal Allocation Monitoring System (CAMS) is developed to monitor the allocation of coal by CIL to States, States to SNA and SNA to such consumers in a transparent manner.
Opening up of commercial coal mining for Indian and foreign companies in the private sector.
The CCEA approved the methodology for auction of coal mines/ blocks for sale of the commodity on 20 February 2018. The move has been defined as the most ambitious reform of the sector since its nationalisation in 1973.
The auction will be done on an online transparent platform. The bid parameter will be the price offer in Rupees/ Tonne, which will be paid to the State government on the actual production of coal.
This reform is expected to bring efficacy into the coal sector by moving from an era of monopoly to competition. It will increase competitiveness and allow the use of best possible technology in the sector.
8. Martial Arts of India:
Why it is in nws:
Nihang warrior performs gatka, an ancient form of Sikh martial arts, in Amritsar on Friday.
Facts:
Gatka- Punjab
Silambam – Tamil Nadu
Paika- Odisha
Thag Ta- Manipur
Kalaripayattu- Kerala
Choliya- Uttarakhand
Pang Lhabsol- Sikkim
Musti Yudha- Uttar Pradesh
Mardani Khel- Maharashtra
Pari Khanda- Bihar
9. Zika Virus:
Why it is in news?
Thirty more people have tested positive for Zika virus in Kanpur, taking the total number of those infected in the district to 66, including nine Indian Air Force (IAF) personnel, a senior official said on Friday.
Facts:
Zika virus is a mosquito-borne flavivirus that was first identified in Uganda in 1947 in monkeys. It was later identified in humans in 1952 in Uganda and the United Republic of Tanzania.
Transmission:
ZVD is caused by a virus transmitted primarily by Aedes mosquitoes (AM), mainly Aedes aegypti. This is the same mosquito that transmits dengue, chikungunya and yellow fever.
Zika virus is also transmitted from mother to fetus during pregnancy, through sexual contact, transfusion of blood and blood products, and organ transplantation.
Symptoms:
Symptoms are generally mild and include fever, rash, conjunctivitis, muscle and joint pain, malaise or headache. Most people with Zika virus infection do not develop symptoms.
Zika virus infection during pregnancy can cause infants to be born with microcephaly (smaller than normal head size) and other congenital malformations, known as congenital Zika syndrome.
Treatment:
There is no vaccine or medicine for Zika. Instead, the focus is on relieving symptoms and includes rest, rehydration and acetaminophen for fever and pain.
Related Government Programme/Initiatives:
Integrated Disease Surveillance Programme: To strengthen/maintain decentralized laboratory based and IT enabled disease surveillance systems for epidemic prone diseases to monitor disease trends.
National Vector Borne Disease Control Programme: The central nodal agency for prevention and control of six vector borne diseases i.e. Malaria, Dengue, Lymphatic Filariasis, Kala-azar, Japanese Encephalitis and Chikungunya in India.
Rashtriya Bal Swasthya Karyakram (RBSK): An initiative under the National Health Mission, has a surveillance for Microcephaly (system for monitoring birth defects).
Dengue
Dengue is transmitted by several species of mosquito within the genus Aedes.
Symptoms include fever, headache, muscle, and joint pains, and a characteristic skin rash that is similar to measles.
The dengue vaccine CYD-TDV or Dengvaxia has been approved in about 20 countries.
Chikungunya
Chikungunya is caused by a mosquito-borne virus.
It is transmitted by Aedes aegypti and Aedes albopictus mosquitoes.
Its symptoms are characterized by abrupt fever and severe joint pain, often in hands and feet, and may include headache, muscle pain, joint swelling or rash.
There is no specific antiviral drug treatment for chikungunya.
There is no commercial chikungunya vaccine.
Yellow Fever
It is an acute viral haemorrhagic disease transmitted by infected mosquitoes. The "yellow" in the name refers to the jaundice that affects some patients.
Symptoms of yellow fever include fever, headache, jaundice, muscle pain, nausea, vomiting and fatigue.
Yellow fever vaccine which is known as 17D and according to the World Health Organization (WHO) also it is safe and affordable. However, there are reports of multisystem organ failure following vaccination.
10. China and Taiwan:
Why it is in news?
China vowed on Friday to punish "diehard" Taiwan politicians, saying it would ban several from visiting the mainland, as tensions between Beijing and Taipei spiked to their highest level in years.
Facts: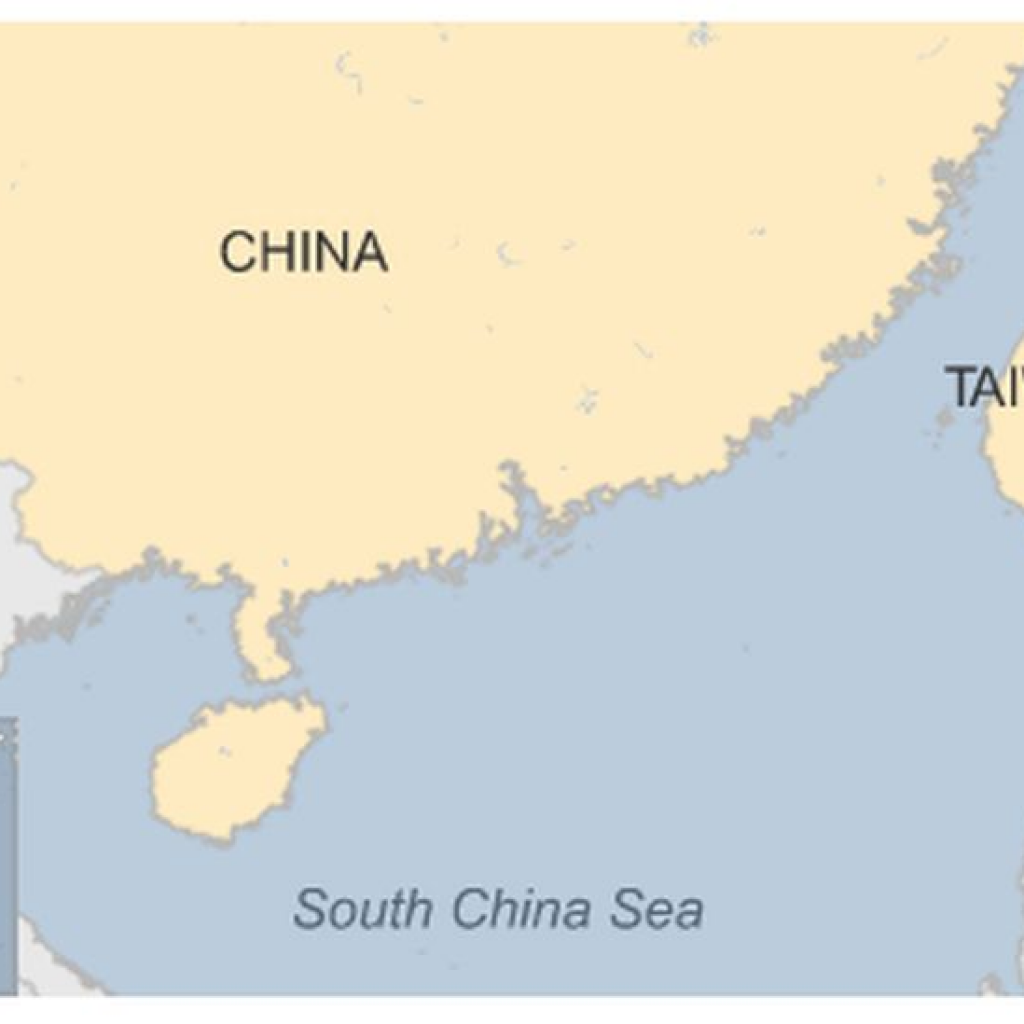 Key Points
Conflict between China and Taiwan (Background):



China and Taiwan separated amid civil war in 1949 and China considers Taiwan part of its territory to be taken control of by force if necessary.

But Taiwan's leaders say that Taiwan is a sovereign state.

After decades of hostile intentions and angry rhetoric, relations between China and Taiwan started improving in the 1980s. China put forward a formula, known as "one country, two systems", under which Taiwan would be given significant autonomy if it accepted Chinese reunification.

In Taiwan, the offer was rejected, but the government did relax rules on visits to and investment in China.

There were also limited talks between the two sides' unofficial representatives, though Beijing's insistence that Taiwan's Republic of China (ROC) government is illegitimate prevented government-to-government contact.

China's implementation of a national security law in Hong Kong in 2020 was seen by many as yet another sign that Beijing was becoming significantly more assertive in the region.

China's Concerns:



One China Policy Challenged:



This means that countries seeking diplomatic relations with the People's Republic of China (PRC, Mainland China) must break official relations with the Republic of China (ROC, Taiwan) and vice versa.

The existent diplomatic relationship of the Taiwan and its membership in intergovernmental organizations challenges this policy:



The ROC, Taiwan has diplomatic relations with 15 countries and substantive ties with many others such as Australia, Canada, EU nations, Japan and New Zealand.

Besides, Taiwan has full membership in 38 intergovernmental organizations and their subsidiary bodies, including the World Trade Organization, Asia-Pacific Economic Cooperation, Asian Development Bank and Central American Bank for Economic Integration.

Agreements/Exercises Countering China:



Recently, the US has announced a new trilateral security partnership for the Indo-Pacific, between Australia, the UK and the US (AUKUS), which is also seen as an effort to counter China.

Malabar Exercise (US, Japan, India and Australia) is also a major step towards building a sustainable Indo-Pacific coalition thereby addressing the massive strategic imbalance generated by an economically and militarily powerful China.

Strategic and Defense Support to Taiwan by US:



Taiwan has sought to improve its defenses with the purchase of US weapons, including upgraded F-16 fighter jets, armed drones, rocket systems and Harpoon missiles.

A US aircraft carrier group led by the warship Theodore Roosevelt has entered the South China Sea to ensure freedom of the seas, and build partnerships that foster maritime security.

India's Stand on the Issue:



Since 1949, India has accepted the "One China" policy that accepts Taiwan and Tibet as part of China.

However, India uses the policy to make a diplomatic point, i.e., if India believes in "One China" policy, China should also believe in a "One India" policy.

Even though India has stopped mentioning its adherence to One China policy in joint statements and official documents since 2010, its engagement with Taiwan is still restricted due to the framework of ties with China.



India and Taiwan do not have formal diplomatic relations but since 1995, both sides have maintained representative offices in each other's capitals that function as de facto embassies.
11. Iran and Nuclear deal:
Why it is in news?
Iran's atomic agency said on Friday that its stockpile of 20% enriched uranium has reached over 210 kilograms, the latest defiant move ahead of upcoming nuclear talks with the West.
Under the historic 2015 nuclear deal between Iran and the World Powers, Iran was not meant to enrich uranium above 3.67%. Enriched uranium above 90% can be used for nuclear weapons.
After months of delays, the European Union, Iran and the U.S. announced on Wednesday that indirect talks to resuscitate the deal would resume on November 29 in Vienna. The nuclear deal, known as the Joint Comprehensive Plan of Action, or JCPOA, promises Iran economic incentives in exchange for limits on its nuclear programme, and is meant to prevent Tehran from developing a nuclear bomb.
Mr. Kamalvandi also said that so far his agency has also produced 25 kilograms of 60% enriched uranium, a level that only countries with nuclear weapons have the physical capabilities to produce.
The U.S. unilaterally pulled out of the nuclear deal in 2018 under then President Donald Trump, but Britain, France, Germany, China and Russia have tried to preserve the accord.
However, the present President of USA Joe Biden promised to come back to Joint Comprehensive Plan of Action, or JCPOA.
12.  Living together and Matrimonial dispute: Long cohabitation or living together will not confer upon the parties any legal right to raise a matrimonial dispute before a Family Court, unless their marriage has been solemnized in a manner known to law, the Madras High Court has ruled